Your guide to creating a powerful digital customer onboarding program
How to effectively and efficiently onboard your customers
Drive service adoption, increase connectivity and set up your customers for success
Table of contents
What is digital customer onboarding?
Why customer onboarding matters
Digital customer onboarding best practices
How to develop a customer onboarding strategy
How real companies benefited by improving customer onboarding
---
Here's the truth: telecommunications is the most competitive market worldwide (and broadband isn't far behind). Your digital customer onboarding process can make or break the success of your business.
In fact, 90% of companies lose customers during the onboarding process.
But this doesn't mean you should panic. It actually presents your business with a unique opportunity. If your company can create a streamlined onboarding experience, you can stand far above competitors in a crowded market.
Below, we go over what digital customer onboarding is, best practices, how to create an effective onboarding strategy and success stories from real broadband and telecom companies.
What is digital customer onboarding?
Onboarding is the process of introducing customers to your company. More and more, this is happening online versus in a store. The process might involve signing digital documents, setting up a router or syncing smart devices to their home network.
Why customer onboarding matters
According to Wyzowl, over 90% of people believe companies could do more to improve their onboarding process. In this section, we review a few key reasons customer onboarding matters for your business.
Benefits of effective customer onboarding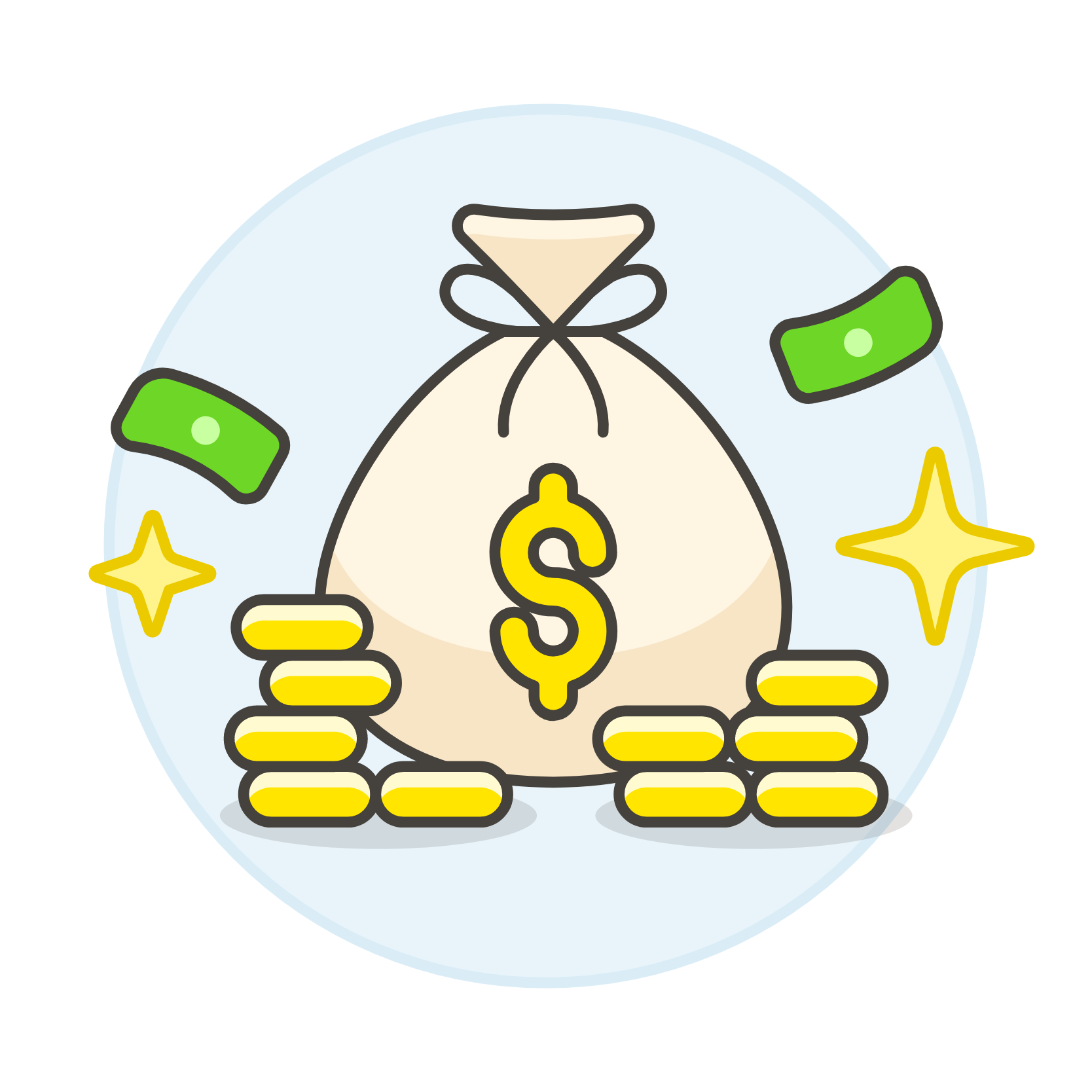 Your company saves money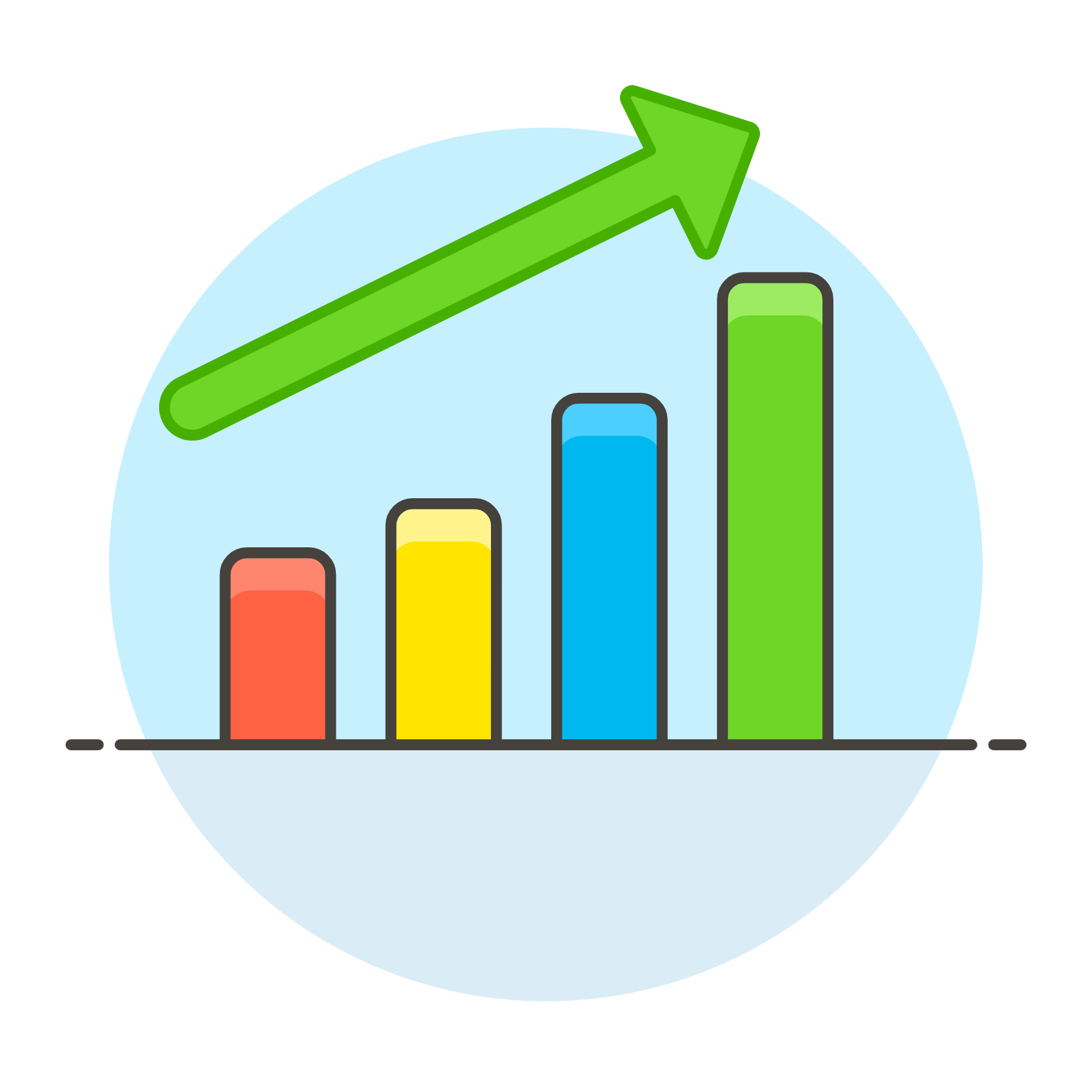 Increase your net promoter score (NPS)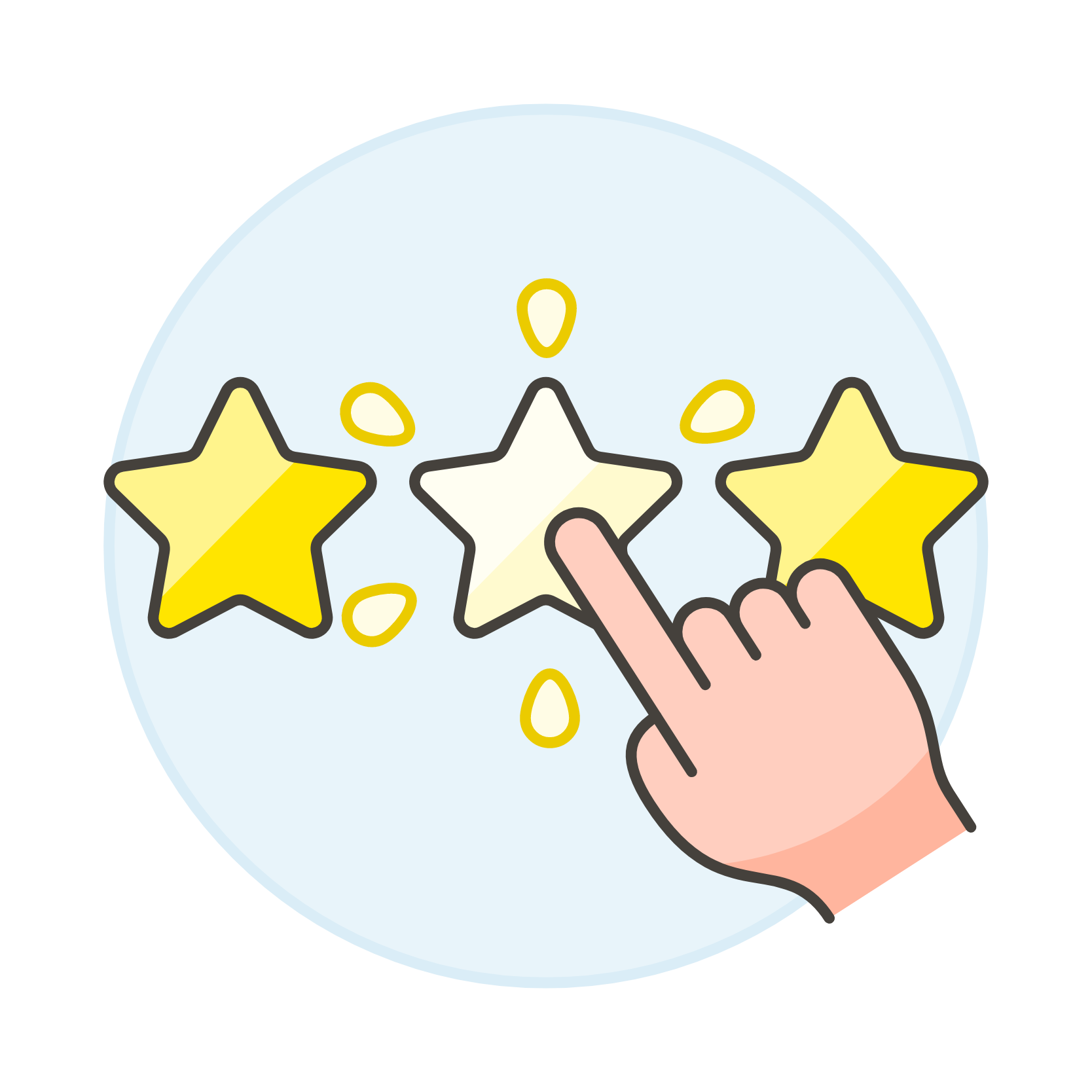 Customer expectations are higher than ever
Your company saves money
Companies lose most customers in the initial onboarding process, and finding new customers to take their place is expensive. Your business can pay as much as seven times more to acquire new customers.
Additionally, a smooth digital customer onboarding experience helps reduce truck rolls. When your customers have trouble setting up their new router or connecting their new smart devices to their home network, you might have to deploy a team of experts to help. This is called a truck roll.
The expenses add up fast when you factor in multiple truck rolls, technician wages and travel time. Therefore, it's critical for your business to streamline onboarding as much as possible to avoid hemorrhaging money.
Increase your Net Promoter Score (NPS)
A smooth onboarding process can improve your NPS score, which is a key metric for understanding the health of your business. NPS is a metric that measures how satisfied customers are with your products and services and how likely they are to recommend your company to someone else.
The importance of a good NPS score can't be understated. However, it's an area many telecom and broadband businesses struggle with. The average NPS in telecom is only 31, and the average for internet service providers is negative seven. A good digital onboarding experience can help improve your NPS score, which means more loyal customers and more customers who will share their positive experiences with your brand.
Customer expectations are higher than ever
Did you know 96% of customers will leave a business after one bad customer service experience? With so many brands for customers to choose from, companies don't have a lot of room for error. Additionally, two-thirds of customers factor in your onboarding when weighing purchasing decisions. A smooth customer onboarding process is critical to differentiate yourself from your competitors.
Digital customer onboarding best practices
Now that you know how critical a good onboarding program is, how do you know if you're creating an excellent digital onboarding experience for your customers? Below, we share a few customer onboarding best practices.
Keep the process simple
Ensure resources are up-to-date
Make sure your onboarding process is accessible
Include self-serve options
Incorporate interactive tutorials
Keep the process simple
Your onboarding program is a critical first impression to new customers. Don't make the process more complicated than it needs to be. Look at your current onboarding process and maybe try it out yourself.
Are there any unnecessary steps that you can eliminate? Do customers have to upload documents or information in disparate locations? Map out the essentials of a customer's successful onboarding journey and cut any fluff.
Ensure resources are up-to-date
Companies release multiple new devices and software updates every year. Your onboarding resources must keep up. Make sure any vital information related to customer devices or software is up-to-date to make the onboarding experience as smooth as possible.
How do you maintain the most current information? This might mean dedicating a team to periodically reviewing your current onboarding information and making any necessary updates. Or, it might mean looking for an omnichannel support solution that automatically updates as new software and features for various devices are released.
Make sure your onboarding process is accessible
Did you know that one in four Americans has a disability? These people rely on assistive technology, such as screen readers, when they're online. If your onboarding content is inaccessible to people with disabilities, you risk creating a rocky process for 25% of your customer base.
To ensure that you create a smooth onboarding experience for everyone, make all necessary web pages or technology you use WCAG 2.0 AA compliant. Other steps you may want to consider are ensuring any text is in an accessible font and including closed captions for any interactive content.
Include self-serve options
According to Statista, 88% of customers expect companies to provide self-serve options. That means self-serve onboarding is no longer a "nice-to-have" but a must for the success of your business. Self-serve customer service benefits companies in many ways, including reducing business expenses and increasing digital adoption among customers.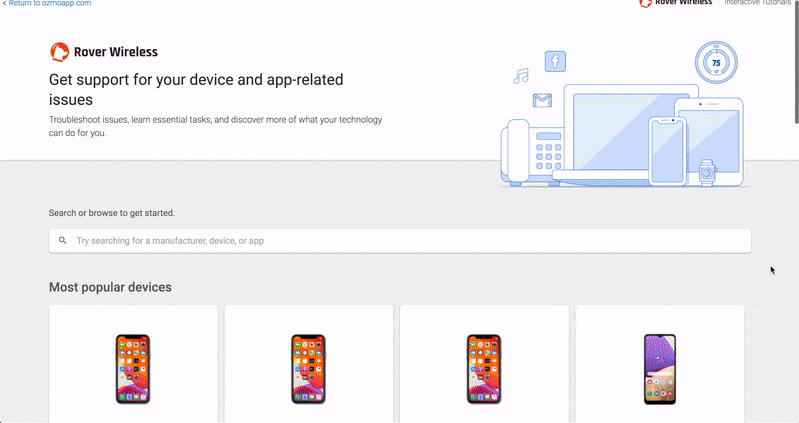 Example of a self-serve support experience
But how do you choose the right self-serve solution for your business? While the right software depends on the specific needs of your business, here are a few tips to help your company provide the best customer self-service:
Make self-service resources easy to find
Consider putting support resources in multiple formats
Make customers aware of self-service availability
Update your self-serve content regularly
Incorporate interactive tutorials
Gone are the days of typing up lengthy black-and-white manuals to guide customers through onboarding. These manuals can quickly become outdated and aren't optimized for learning.
Instead, more and more companies are turning to interactive content to onboard customers, and it's no wonder why. Research shows customers engage with interactive content at twice the rate of static content. And according to the Content Marketing Institute, 73% of marketing teams have found interactive content helps customers retain a brand's message.
These interactive tutorials can also eliminate a lot of frustration for customers. For example, instead of a manual telling customers to go to settings, an interactive tutorial can guide them through exactly what they need to do to access mobile network settings. These tutorials can be a powerful tool for providing a seamless onboarding experience and driving customers to use low-cost, self-serve options.
Finding your IMEI
Apple iPhone 14 Plus on iOS 16.4.0
Discover where to find your devices IMEI in the settings section of your device.
From the Home screen, tap Settings.

You've completed the steps!
Example of an interactive tutorial used to find an IMEI number
How to develop a customer onboarding strategy
Get to know your customers
Set S.M.A.R.T goals
Create a checklist
Ensure you have the technology you need
Help customers see the value in your products and services
As mentioned earlier, over nine out of 10 customers leave a company during onboarding. This provides your company a unique opportunity to differentiate itself from other telecom or broadband providers. Below, we go over how to create an effective customer onboarding strategy.
1. Get to know your customers
Never create a digital customer onboarding strategy based on assumptions. Your company can lose a lot of time and money if you formulate an onboarding process from guesswork. Instead, make sure your business's onboarding strategy is based on actual research into your customers.
Consider inviting customers to complete surveys or read through reviews to gain insights into their needs. You might also talk with your customer service team to help understand common onboarding pain points or customer preferences. Then, when you have the feedback you need, use that to fine-tune your onboarding process.
2. Set S.M.A.R.T. goals
A successful customer onboarding strategy is based on S.M.A.R.T. goals. S.M.A.R.T. goals are specific, measurable, achievable, relevant, and time-bound. They help you set concrete goals of what you are trying to achieve, steps you'll take to reach this goal, decide who needs to be involved in these tasks, why this matters to your business and a deadline to complete it by.
It's important to understand that what makes a good customer support goal depends on your specific company. For example, a realistic S.M.A.R.T. goal for a regional service provider will look different from a large, nationwide business.
Take time to curate well-thought-out goals, and consider asking someone else to read over them. If they can't understand what you're trying to do, how you plan to achieve the goal and by what date, refine your goals until they're concrete and specific.
3. Create a checklist
Consider creating a customer onboarding checklist to improve the digital customer onboarding process. This list should outline key steps to streamline the onboarding process.
A checklist ensures all customer service team members are on the same page and helps create a more smooth, consistent experience for all customers. Consider sending customers their own checklist to manage expectations.
Additionally, create an internal checklist for your customer service teams. An internal checklist might include tasks such as sending over important documents to customers or sending self-serve tutorials to guide them in setting up a home network or syncing their personal devices. This checklist can consist of milestones your customer service team members must complete to ensure the successful onboarding of new customers.
4. Ensure you have the technology you need
The right technology can help customers access frictionless support. Omnichannel support software empowers your customers by letting them access the support they need on the channels they prefer, such as over the phone, via chat or SMS.
Additionally, ensuring you have the appropriate technology is vital for the success of your contact center agents. Without adequate resources, contact centers might experience low first-call resolution rates, a lower NPS score and increased customer rage.
To avoid this, consider utilizing tools like virtualization to provide better virtualized tech support. Unlike traditional libraries of physical devices, virtual devices and apps never become outdated. They update automatically so your agents can always offer accurate customer support without the high cost of maintaining libraries of phones, tablets or smart devices.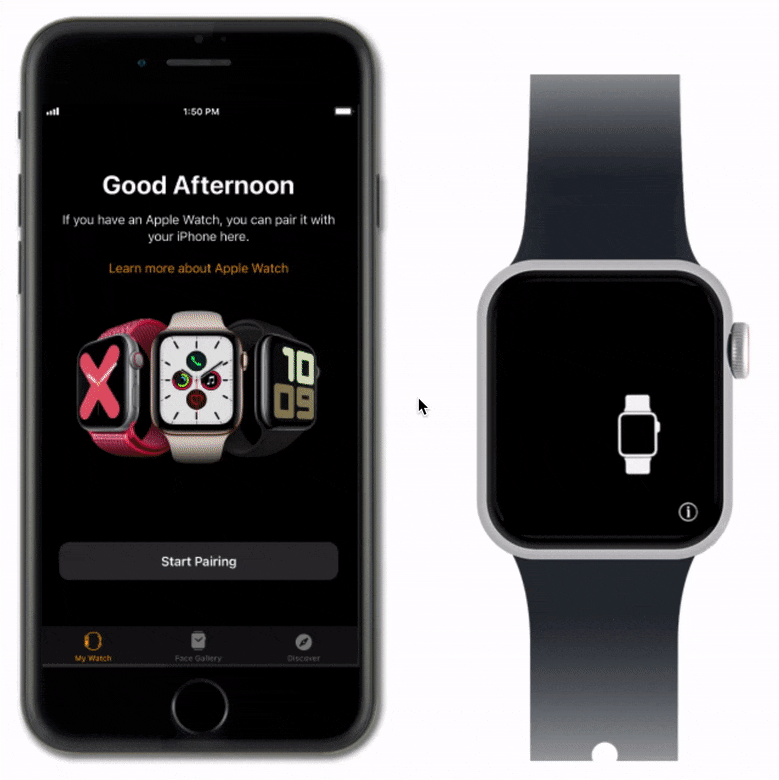 Example of virtual devices emulating an initial device setup and pairing process
This allows your agents to provide more personalized, tailored customer support. Additionally, virtualization helps your business save money while increasing customer satisfaction, decreased churn and higher first-call resolution rates.
5. Help customers see the value in your products or services
Your products can have the best features, but that won't matter if customers don't understand how to use them. If they can't figure out how to use your products or have a poor first interaction, you might experience a high customer churn rate.
To avoid this, help your customers get the most out of your products and services right away. Provide a central knowledge base for customer education and notify them of product updates or new features.
Additionally, help them keep their devices or accounts for your services secure. This is especially critical for broadband companies, who are experiencing a sharp rise in demand for better smart home support. Broadband companies can play a crucial role in reducing security threats by educating customers on how to keep their devices (and, in turn, their families) safe.
How real companies benefited by improving customer onboarding
So you know why digital customer onboarding matters and best practices for improving the overall process. But how much does it actually help your company (and your customers)?
Below are a few examples of real companies' success stories after implementing changes to their customer onboarding process.
Verizon
Verizon is one of the top three largest telecommunications providers in the U.S. The company needed to scale its support efforts rapidly to meet the growing number of new customers onboarding and utilizing its services.
Verizon selected an omnichannel support solution so customers could reach the company through their preferred channels, such as email, chat or over the phone. It also implemented a new customer self-service solution tailored to each customer's device, giving customers a more personalized experience.
Afterward, Verizon experienced an immediate 85% call reduction rate at its contact centers. It also saves over one million dollars per contact center annually.
Its focus on creating a better onboarding experience has paid dividends for the company. Verizon has won numerous awards for its service, including Number One in Customer Satisfaction by JD Power.
Learn more about the businesses that are prioritizing tech support
TELUS
TELUS is one of Canada's largest telecom providers, with over eight million subscribers. Since the company provides service to almost a third of the country, TELUS wanted to ensure its customers had a frictionless onboarding experience.
To do this, TELUS created a best-in-class customer experience by leveraging Ozmo API to help customers get the most out of their devices. The company implemented interactive and video self-help tutorials to empower customers at all touchpoints, day or night.
As a result, TELUS experienced a 10% reduction in call volume at their contact centers. The company's customers receive over 750,000 resolutions annually to their questions regarding their devices or other technical issues.
TELUS's exemplary commitment to its customers hasn't gone unnoticed. The company has been named Canada's Most Trusted Telecom Brand for the fourth year in a row.
Stop losing customers during the digital onboarding process
With 90% of customers bailing on companies during the onboarding process, it's undeniable that customer onboarding is critical to the success of your business. However, many telecom and broadband businesses struggle in this vital area, with low NPS scores even in the negative.
However, a curated digital customer onboarding process gives your company a competitive advantage. To seize this unique opportunity, be sure to follow onboarding best practices and focus on creating an effective onboarding strategy.
While this may seem intimidating initially, taking the time to fine-tune your onboarding process is well worth it. Follow our guide to get the most out of your digital onboarding process.
Want to know more?
Discover the cutting-edge service adoption solution that not only empowers your customers but also streamlines your business operations, saving you precious time and resources.