About us
Get to know a little more about our business
At Ozmo, our mission is to answer every tech support question without human intervention. Since creating the world's first virtual device years ago, Ozmo has established itself as the leading provider of tech support answers, helping tens of thousands of customer service agents and millions of customers troubleshoot issues with ease and confidence. At our core, we believe in helping make technology more accessible to all people.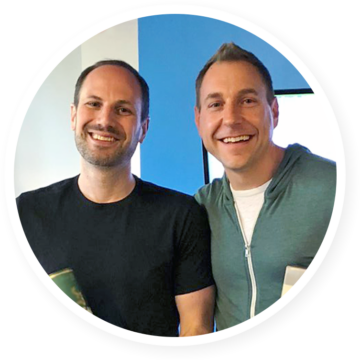 Our founding
Ozmo was officially founded in 2016 by David Catalano and Aaron Herrington, but at its core technology had been established years earlier. Before there was Ozmo, David and Aaron, both entrepreneurs at heart, founded a successful digital agency called Modea in 2006. During their time here working with telecom providers, they noticed a gap in support tools for agents. With over 15 years of experience working together, David and Aaron took their learnings from this period to focus solely on building a product that serves providers that struggle with solving tech support. Thus Ozmo was born.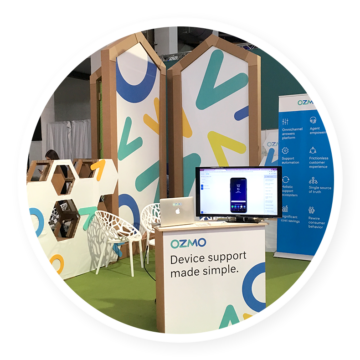 Our origin
Ozmo got its start making support content. We then built tools to make our content better, faster and more effective. We've gone from providing 100 pieces of content per device to answering thousands of permutations of search queries with that same content for a broad range of apps, services and devices. Ozmo is already solving support at scale for companies like TELUS, Google and Verizon across their entire ecosystem of support.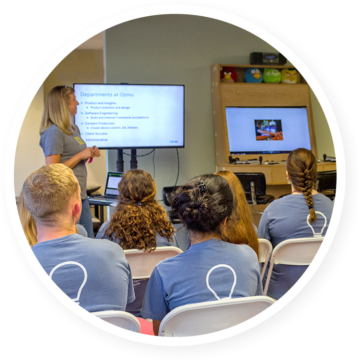 Looking ahead
While our origin has supported the best mobile operators, Ozmo is expanding its platform far beyond where it began. In this age of connected homes and 5G, we must be prepared to answer millions of questions. Looking ahead, Ozmo is focused on delivering more answers to more people across more channels to make technology accessible to all people.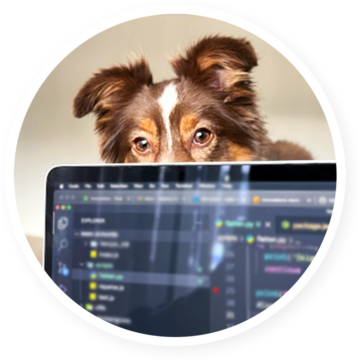 Where we work
While we got our start in beautiful Blacksburg, Virginia, the majority of positions at Ozmo today are currently remote. When you join Ozmo in a remote role, you'll be able to do your best work with your desired equipment from anywhere in the US. Ozmonauts span from the west to the east coast and have opportunities every day to collaborate with and learn from others with a broad range of diverse backgrounds and experiences. Our team members – who we fondly refer to as Ozmonauts – are made up of some of the brightest minds in software, technology and business.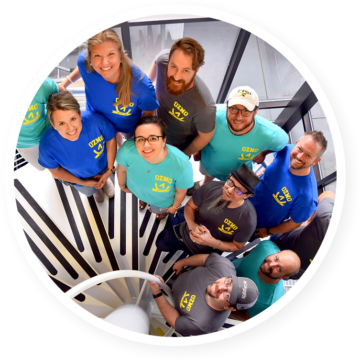 Our teams
While we share a singular mission, our Ozmonauts are organized by departments that enable each individual to do their best work every day. Team members work cross-functionally and collaboratively to push our business forward and solve the most complex challenges. From highly technical to employee success roles, learn more about the different departments that make up Ozmo and find the right fit for you.

What is an Ozmonaut?
We affectionately refer to our employees as "Ozmonauts." Ozmonauts share a common goal of helping people around the world use and get the most out of their technology. We do this by creating best-in-class software solutions. We are innovators and technology lovers. We stay up-to-date on all of the latest tech and possess a deep passion for learning. Being an Ozmonaut means being a part of something bigger than yourself and always being willing to help others.

Our executive team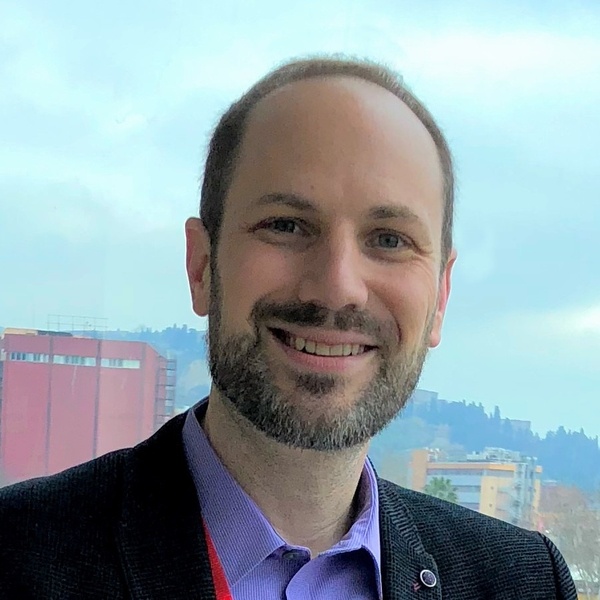 David Catalano
Co-founder and Chief Executive Officer
Aaron Herrington
Co-founder and Chief Growth Officer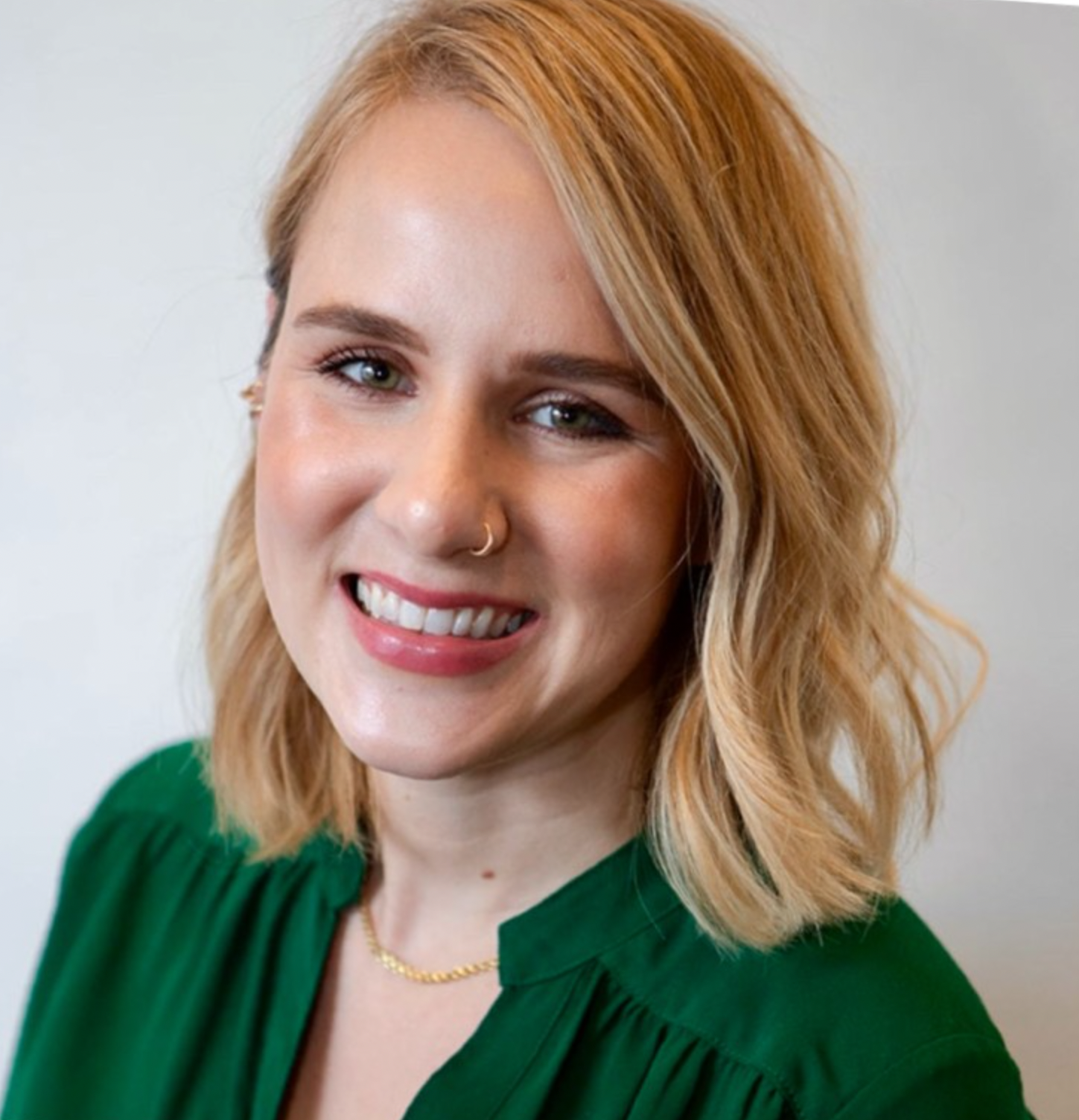 Ashlee Wilcox
Director of People Operations
Brian Cross
Vice President of Product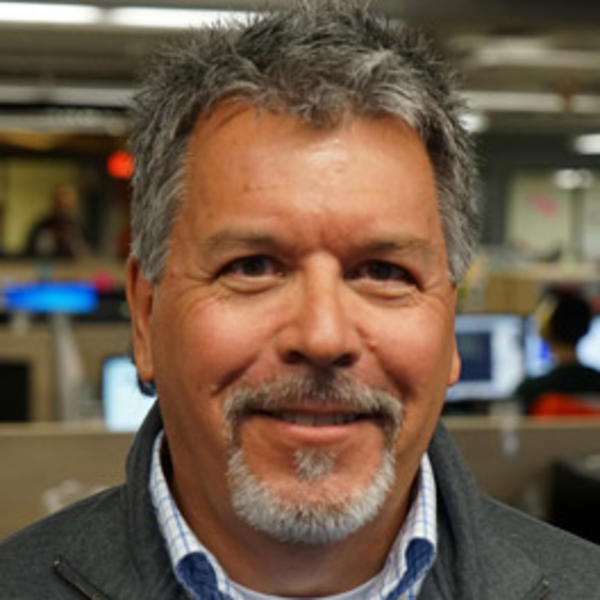 Chris Poulton
Director of Customer Success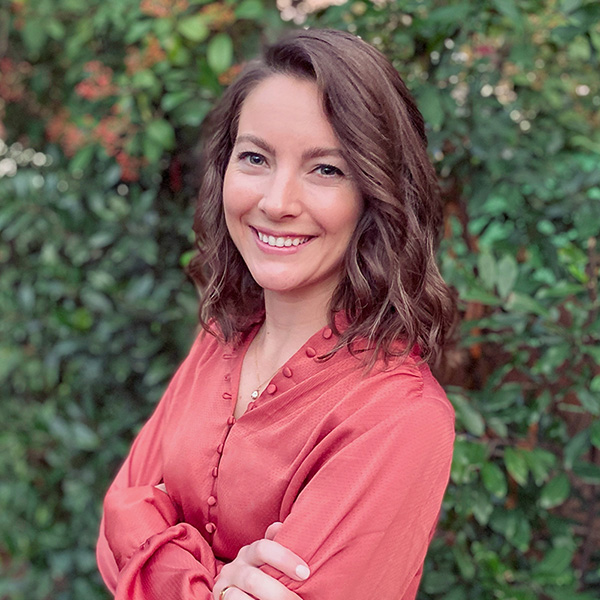 Christina Herrington
Director of Marketing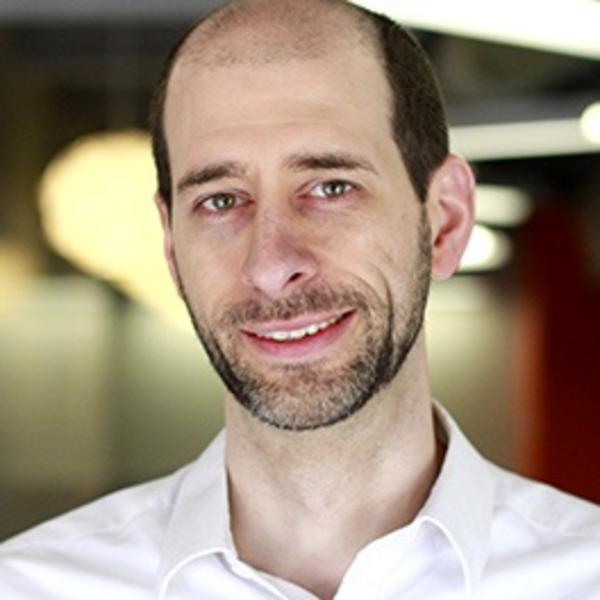 Shane Boyer
Vice President of Engineering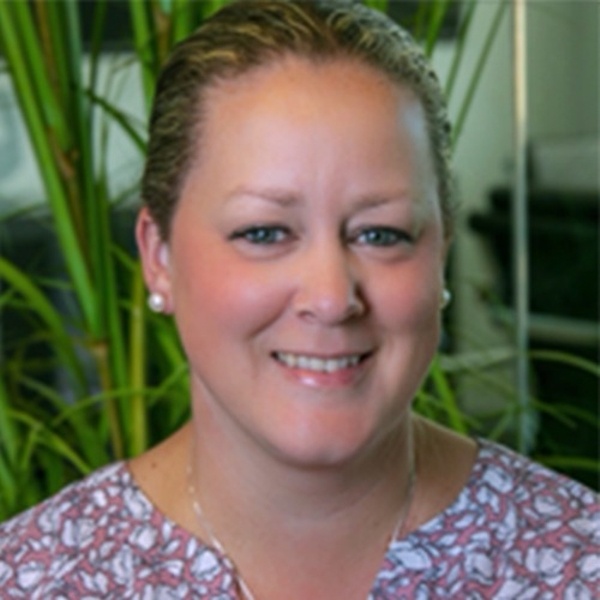 Stacey Painter
Director of Finance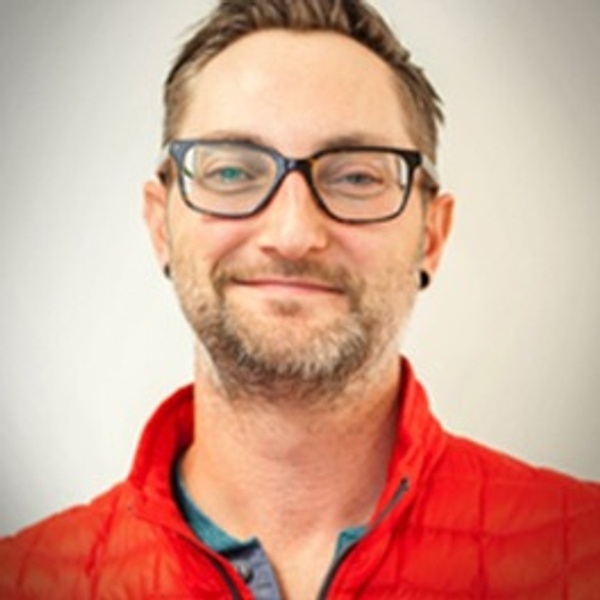 Tony Phillips
Director of Product Design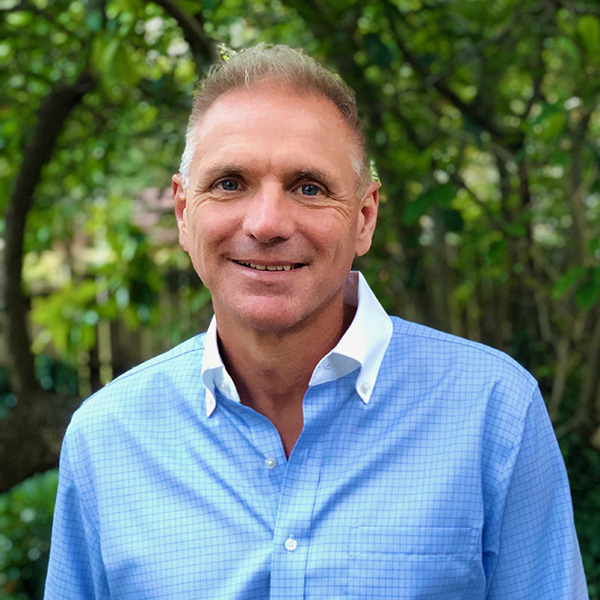 Troy Cross
Director of New Business, North America

Characteristics of an Ozmonaut
Bold
Ozmonauts are both curious and courageous. They're unafraid of the new and unknown and are known for being inventive, adventurous and having a propensity for taking smart risks. We help people see the world through a new lens, feeling more inspired and motivated.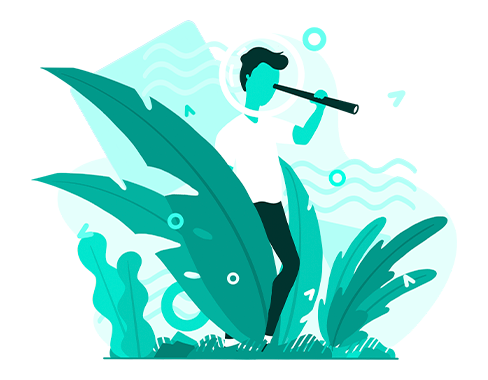 Clever
Ozmonauts are remarkably wise and intelligent and know how to leverage their knowledge and experience to solve problems and enable others. Their sharp judgment and sensibility give them an almost prescient quality. We help people feel smarter, more in control and empowered.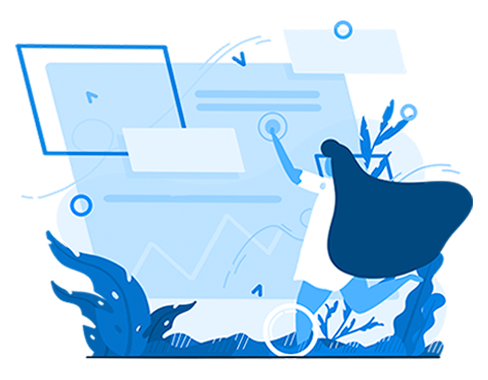 Dynamic
Ozmonauts are highly adaptable and nimble. They expertly embrace new challenges and respond to opportunities and threats without hesitation. We help people feel more flexible and more resilient in the face of adversity and change.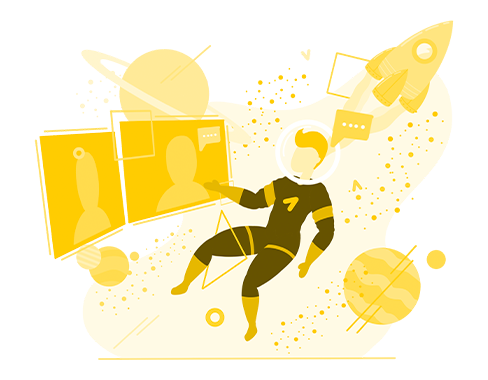 Friendly
Ozmonauts are kind and gentle, and can be quite charming. They make allies easily and provide great comfort and companionship to those around them. We help people lower their guard, feeling more calm and more at ease.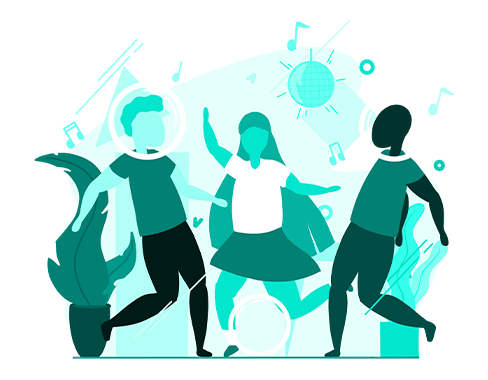 Selfless
Ozmonauts are generous of spirit and share their wisdom with compassion and without judgment, helping people find their way without embarrassment or fear. We live to be in service of others. We help people feel understood, supported and cared for.
Trustworthy
Ozmonauts have a proven track record of delivering great advice consistently so people can act and make decisions with confidence. We help people feel more confident and prepared.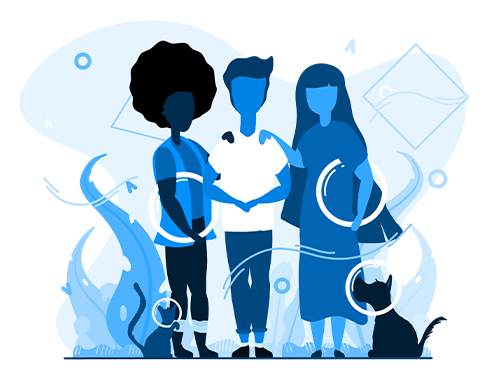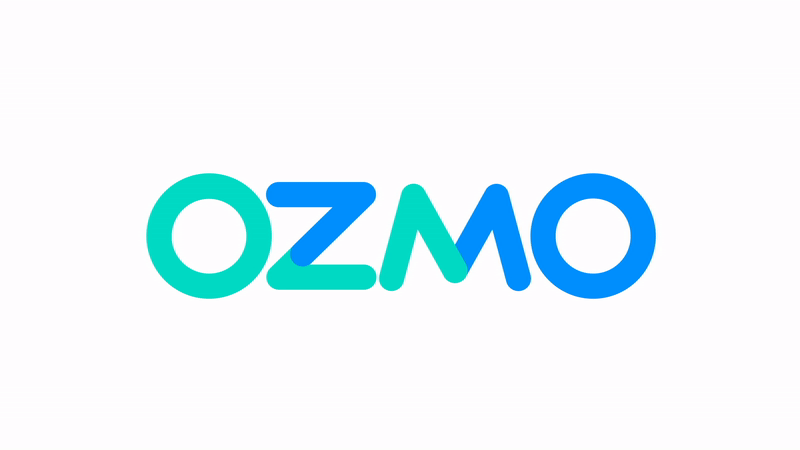 The Ozmo logo and name
Ozmonauts are frequently asked, "Where does the name Ozmo come from?" The name "Ozmo" is derived from "cosmos", meaning the universe or system of thought and "osmosis", the gradual or unconscious assimilation of ideas and knowledge. Our logo is based on two simple shapes: a circle and an arrow. The shapes serve as simple building blocks for teaching and deconstruction. The circle can be used to highlight attention and the arrow can be used to point the way. Our icon is the condensed version of our logo and represents "an embrace" – the support that we offer agents and consumers in their time of need. The idea is that we can take any problem, no matter how complex, and solve it – fast and simple.