Entry-level and part-time opportunities at Ozmo
Looking to advance your career in an energizing industry? Ozmo's entry-level and part-time careers are available to help you kickstart your profession and gain the hands-on experience that you're looking for.
Build your career at Ozmo
Who we hire
Whether you're a full-time student, seeking-flexible part-time hours or looking to make a career change, Ozmo hires goal-oriented and curious individuals who are ready to make a difference in the world of tech support. As a part-time or entry-level Ozmonaut, you'll have the chance to build your career while learning from the industry's best and brightest. Explore out our available positions here. 
Learn about our entry-level and part-time opportunities
Our entry-level and part-time benefits
Experience comprehensive onboarding
Ozmo offers full-scale onboarding and training for our part-time and entry-level employees. New Ozmonauts have access to all of the tools, resources and guidance to succeed as soon as they start.
Learn more about how we hire
Advance your career
Our team at Ozmo is eager to help you dive head first into your career development. Every Ozmonaut has the opportunity to create and fulfill a career development plan with their manager. And every role at Ozmo has defined expectations around what it takes to progress to the next level.
Learn and develop your skills in the tech industry
Gain technical and professional skills through guided learning paths within the fast-paced and exciting world of technology. As an Ozmonaut, you'll have the chance to support some of the industry's biggest players.
Flexible, remote work
At Ozmo, we know that life exists beyond the standard 9-5. Our company offers flexible scheduling around your classes, family and day-to-day schedule with the majority of our positions being fully remote.
Real world experience and mentorships
Ozmo offers internships and supports capstone programs for students ranging from high school to graduate-level and beyond. We also encourage Ozmonauts to get involved in our internal mentorship programs to support their growth and development.
Have fun while doing it all
As an Ozmonaut, you'll get the chance to work hard and play hard. Get to know your fellow teammates, join a new club or enjoy a wide range of company events, including weekly trivia, Ozmosis presentations and more.
Get to know more about our teams
More from our Ozmonauts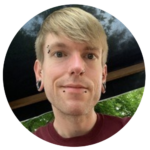 Working at Ozmo has been one of the best job experiences that I've had. All of my coworkers have been great to work with, and training/management has been super supportive and encouraging. I'm really pleased with the progress that I've been able to make as a part-time Content Developer and I'm beyond excited to see where the Software Engineering Intern position takes me.
-Chuck Circo, Content Developer III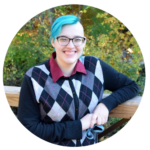 For those applying to entry-level or part-time positions here at Ozmo, you can look forward to a wonderful work environment, leadership that cares about its employees, lots of opportunities to grow and develop your skills and plenty of opportunities to move through the company.
-Dimi Pelcman, Content Developer II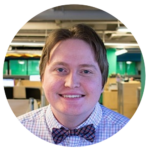 Ozmo has proven to me that a workplace doesn't have to be miserable and constant complaints. Since starting here three years ago, the culture has been infectious and I always feel welcomed by everyone in the company.
-Josh Carroll de Correa, Content Developer IV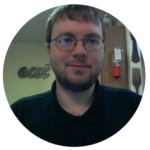 New entry-level or part-time Ozmonauts can expect to learn a lot about several programs while gaining new skills. The best thing you will learn is how to work in a team setting!
-Travis Martin, Content Developer I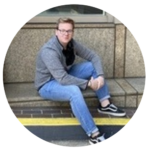 Working at Ozmo has been terrific and it has really helped me through challenging tasks while opening my mind up more from a leadership stand point. I feel so lucky to have been able to find this job and experience it with everyone else.
-Chandler Barlow, Content Developer I
Join our team
Interested in learning more? Browse our open positions and submit an application today.