Benefits at Ozmo
We are excited that you're interested in becoming an Ozmonaut! At Ozmo, we believe in caring for, supporting and treating our employees as human beings. That's why our thoughtfully-designed benefits for full-time salaried employees prioritize your health, happiness and overall wellbeing with a few uniquely-Ozmo perks.
Uniquely-Ozmo benefits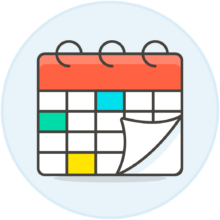 Floating holidays
Ozmonauts are a group of unique individuals. With our floating holiday program, full-time employees receive paid time off to celebrate the most meaningful cultural, religious and federal holidays of their choice (in addition to company-wide holidays). And yes, your birthday counts!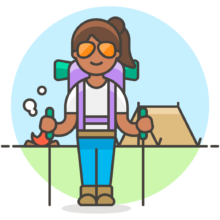 Sabbatical
Every five years as an Ozmonaut, employees receive a one-month paid sabbatical to use however they wish. Travel the world, spend quality time with your family, take on a new hobby or enjoy an extended staycation – the time is yours to step away and recharge.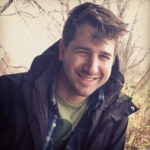 My sabbatical gave me a stronger appreciation for enjoying each day, both work days and weekends. My mind got a nice recharge where I came back to work more motivated and intentional in what I wanted to do, with a newfound purpose. In addition, while I was out, there were new opportunities for my team members to take on and grow in their own ways.
-Tom Yancey, Senior Software Engineer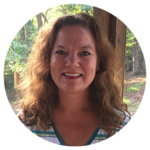 As a mom, floating holidays have given me the chance to take time off on days that my daughter is out of school. Both of us have appreciated this benefit from Ozmo. This year, I am taking Good Friday, Juneteenth, Election Day and a couple of days around Thanksgiving and Christmas.
-Melannie Schultz, Talent Acquisition Lead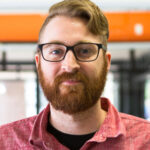 With Ozmo's sabbatical policy, I was able to take the time I needed to re-center myself, go on a dream trip and get my basement renovation underway. During this time I reset my priorities and came back more focused on doing the best job I could do. I think a sabbatical means something different for everyone. I really appreciate Ozmo for having this policy and allowing me to take a sabbatical.
-Michael Kessler, Associate Program Manager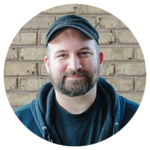 Having floating holidays has allowed me to celebrate the holidays that I would want to take time off for without needing to use my PTO. I also appreciate that I can pick the days that I want, which allows me to take time off with my family for us to be together on those special days!
-Kari Gauthier, Quality Analyst

Work from where you work best
While we got our start in beautiful Blacksburg, Virginia, the majority of positions at Ozmo are currently remote. When you join Ozmo in a remote role, you'll have the benefit of being able to do your best work with your desired equipment from anywhere in the US. Ozmonauts span from the west to the east coast and have opportunities every day to collaborate with and learn from others with a broad range of diverse backgrounds and experiences.