2021 Year in Review
Ozmo's look back at all things 2021
2021 was a time of incredible transition, growth and flexibility. We adjusted to a new normal but stayed committed to what we know best: delivering excellent tech support to our customers. View some highlights from Ozmo over this past year. We couldn't have done it without you!
A message from David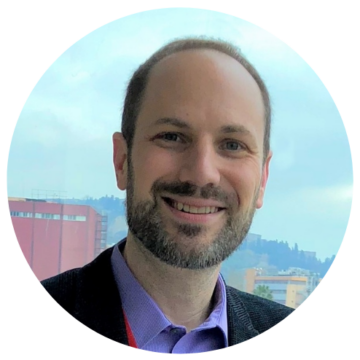 David Catalano
Co-founder and CEO of Ozmo
What a year it has been! As we look back on 2021 and remember our highlights, we recall the fact that we not only welcomed employees back to our headquarters in Blacksburg, Virginia, but we made key hires in an additional location of Austin, Texas. We are especially proud of the fact that even as we grew, we didn't lose our focus on our people and building a culture of excellence. Over the past year, Ozmo has established a cadence of continued customer value delivery in both the creation of new features and enhancements, as well as the continuous improvement in the quality of our answers. This was aided by more clearly defined goals and continuous monitoring of the metrics that matter the most. This year has been a year of incredible growth for our business and our team, and we are eager and excited as we look forward to 2022 and beyond as we get closer and closer to achieving our mission to answer every tech support question without human intervention.
Highlights from this year
Enhance your support for the new year with a robust remote strategy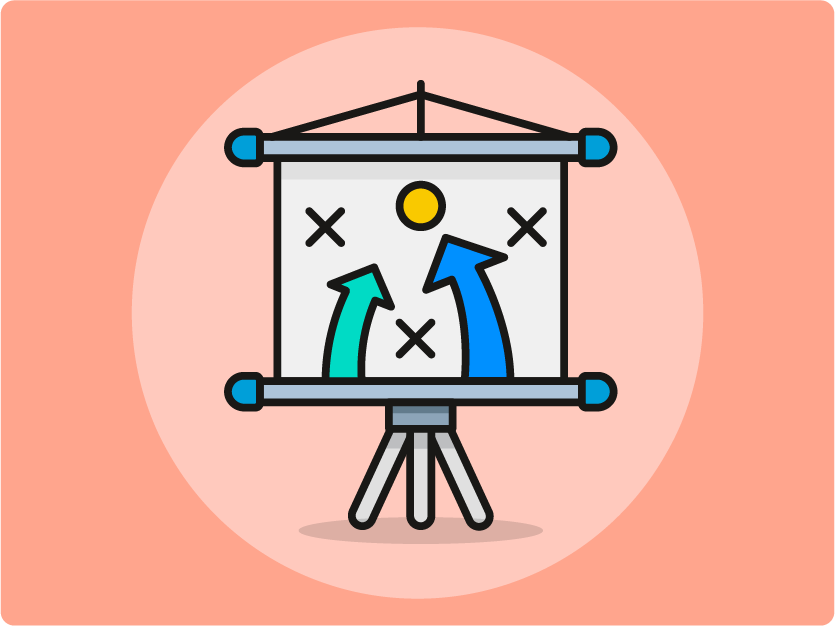 The ultimate 2022 support strategy
Free whitepaper
In a remote support environment, having an omnichannel support platform to guide all users — including support agents — is critical to providing consistent, exceptional service while keeping up with the pace of change as new devices and apps are introduced or software versions are released. 
See how great of a year it was
In 2021 we made time for: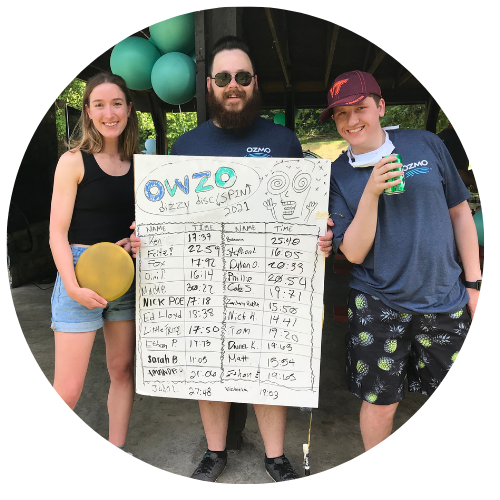 Games & fun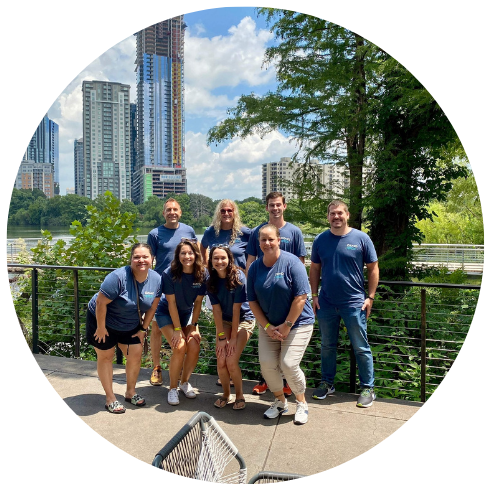 Team bonding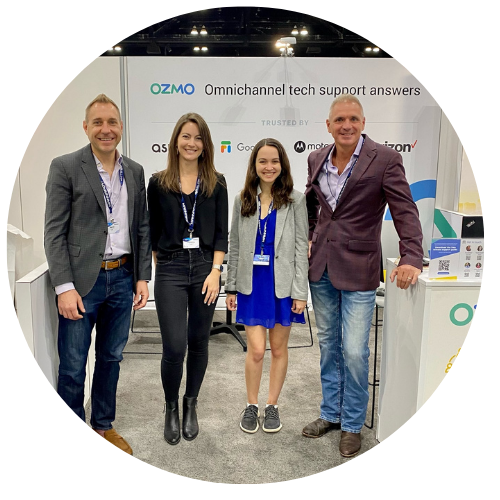 Conferences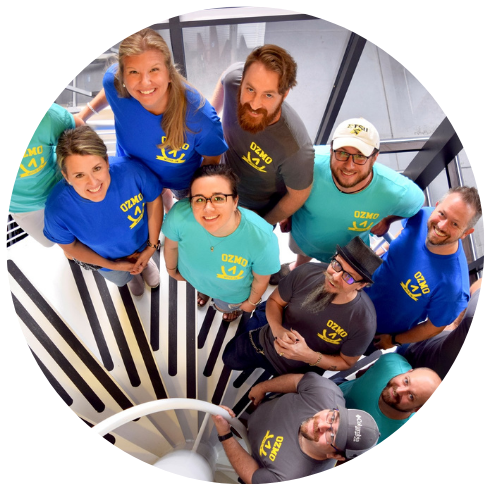 Going back to the office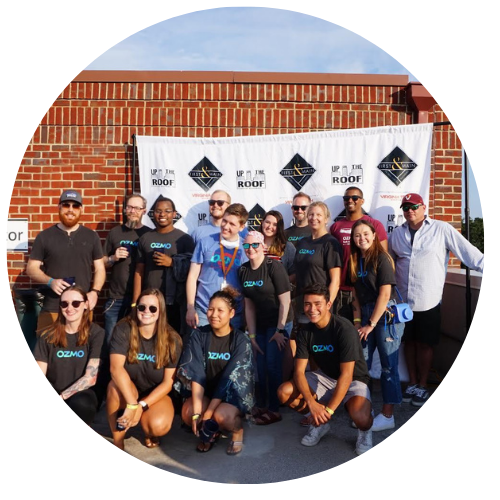 Networking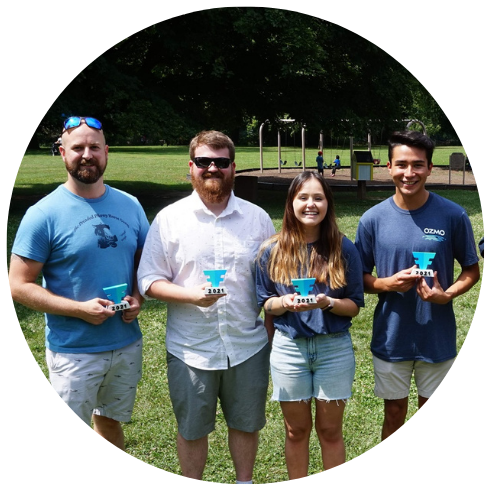 Recognizing success
Awarding our outstanding Ozmonauts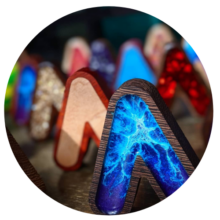 Our 2021 Galactic Gratitude recipients
The people that make Ozmo, Ozmo
Each quarter we make it a priority to recognize the hard work of our dedicated Ozmonauts who best represent our brand traits: bold, clever, dynamic, friendly, selfless and trustworthy. Congratulations to this year's Galactic Gratitude recipients: Scott Ernst, Jordan Seiler, Dan Fithian, Kara Sutphin, Jolene Esposito, Jesse Hagewood, Hannah Cooley and Kristina Bridges. Check us out on social media to see our Ozmonaut of the Year recipient!
Hear more from the Ozmonauts themselves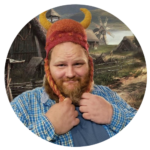 My highlight of 2021 was embracing working from home instead of reacting to the pandemic and enjoying those special moments that happen during the day that I would normally miss. For 2022, I'm looking forward to opening back up and having more gatherings for team building, learning and just fun outings with the family (Family Vacay in 2022 will be baller).
-David Bates, Engineering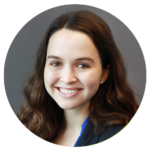 Highlights of 2021: Joining Ozmo, moving across the country to Austin and ending up with two adorable pups. In 2022, I'm looking forward to prioritizing health, learning and community. Oh and eventually getting a home with a yard for said pups!
-Amanda Rousseau, Marketing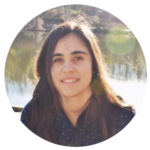 My highlight of 2021 was certainly bringing two precious birds, Patches and Leeroy, into my life. I'm also looking forward to buying a new car in 2022 -- thank you to Ozmo for being a part of that!
-Sofia Jimenez, Digital Content Production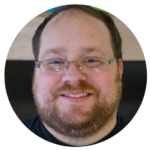 In 2021, I've loved that my children are finally old enough they like to go and experience things rather than just accumulate stuff. It's lead to some truly beautiful moments, such as my son Peter's pure delight at meeting and hugging Snoopy this past weekend at a holiday light show. It's something that just creates so much warmth in my heart.
-Erich Dalton, Engineering
My favorite highlight of 2021 was adopting my two sweet kitties and in 2022 i'm looking forward to being a bridesmaid in my partner's sister's wedding!
-Madie Brookens, Marketing
See more of what we've been up to lately