Self-serve support has become the future of customer service. With over 80% of all customers attempting to take care of matters themselves before reaching out to a live representative, it may be time that your business needs to revamp its support offerings.1
In Ozmo's most recent webinar in partnership with Broadband Communities, one survey found that over 43% of broadband providers stated that they use text-based articles, frequently asked questions (FAQs) or manufacturer user guides as their means of providing self-serve support. Another 43% stated that they do not have any self-serve support tools available to their customers.
When customers are left without effective self-serve support solutions, your contact centers are more likely to experience high call volumes and repeat callers, especially when it comes to the initial device or account setup. Whether it's setting up their router or modem, or configuring connected home add-on services, your customers can become frustrated and confused with the answers they receive if they aren't equipped with the right self-serve support. Not to mention, when your agents are left handling common repetitive issues, this can cost valuable resources for your company.
If you're looking to provide the best self-serve tech support to your customers, keep reading to learn more about the four tips that are sure to leave your customers -- and your bottom line -- happy.
What is self-serve support?
Self-serve support is defined as a means of enabling individuals to solve issues and questions on their own. This type of support does not require any additional representative assistance and often encourages customers to find their answers independently. Self-serve tech support typically occurs in digital channels like web, mobile apps, conversational interfaces and more.
There's a continued trend towards self service in our economy, and there's a growing preference from consumers for self service options.

Brian Cross, Vice President of Product at Ozmo
Four tips for broadband providers to offer the best self-serve tech support
Ensure your answers are up-to-date and accurate
One of the biggest issues that many broadband providers face when providing self-serve tech support is that the resources are out-of-date or inaccurate. Text-based content like instructional PDFs on specific devices are often left untouched as a part of company resource pages. By the time the device has had a new software or hardware update, your customers will have been relying on inaccurate information sourced directly from their provider. This can result in frustrated customers calling more frequently into the contact center for help.
When your answers are up-to-date and accurate, your customers are more likely to interact with and seek out your business for its answers, rather than turning to unreliable online forums and search engines -- or worse, your competitors.
Use effective metrics to track your success
When it comes to improving your self-serve support, your team should start with tracking your success. What does success look like when it comes to measuring your self-serve tech support? Some of the top key metrics that industry professionals recommend identifying are: utilization, call deflection and customer satisfaction rates along with how effective your support is for answering your customers' questions.
Here are some of the metrics you should be tracking to provide the best self serve tech support within the broadband industry:
Utilization: How frequently are your customers using your self-serve support tools? Do you see consistent traffic to these resources compared to the calls that are entering your contact center? By tracking utilization rates of your self-serve support, your business will be able to identify if your resources are positioned correctly and easily discoverable on your available channels.
Call deflection: Does your self-serve tech support solution increase call deflection from your contact center? Have you found that your agents are spending more time answering the questions that could be answered by your customers on your website or your mobile application?
Customer satisfaction: Are your customers satisfied with their support? One of the key components of ensuring you are providing the best self-serve tech support is if your customers are happy with your customer service and with your business overall.
Effectiveness: Are your customers leaving your support interactions with more questions than answers? Resolution rate and data on what percentage of your customers were able to answer their question independently is critical to measure when it comes to providing the best self-serve tech support.
To learn more about the metrics your team should be focusing on to lead your team and your customers to success, click the link below to watch a free webinar on the importance of effective customer service.
Advance your self support with omnichannel answers
One of the most effective ways in which customers can receive the best self-serve tech support in the broadband industry is through an omnichannel support solution. With an omnichannel platform, your customers can receive answers at any time, through any available channel. Whether you're on mobile, desktop, the web or more, your customers can gain the support they need through their preferred channels. Every customer learns differently, and with an omnichannel platform, self-serve support can take multiple forms, including interactive tutorials, videos, chatbot, and more.
What businesses today need is a single source of consistent and up-to-date answers that can be served up in a variety of formats across a variety of channels to meet customers wherever they are. That's what omnichannel is all about.

Christina Herrington, Director of Marketing at Ozmo
Partner with a trusted self-serve support provider
Finding the right self-serve support to provide to your customers may sound like a daunting task for some; however, with a trusted, easy-to-implement support solution, your business will be able to effectively promote visibility of answers among your customers. An extensible and reliable partner will also help your business provide the most consistent, quality self-serve content to build trust and confidence among your existing and potential customers.
The best self-serve tech support for broadband providers
Self-serve tech support is critical to enabling your customers with the right tools to succeed in their support interactions. With the help of a leading omnichannel support platform, your customers can look forward to reliable, up-to-date self-serve support. Not to mention, with interactive tutorials and available self-serve integrations, your team can save valuable resources by empowering your customers to learn independently.
Want to learn more? Watch our free one-hour webinar in partnership with Broadband Communities
Advance your self-serve support today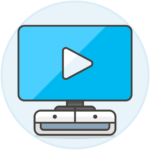 To learn more about how your company can transform its self-serve support, fill out this brief form for complete access to our most recent full length webinar recording.
You'll learn:
What challenges customers are facing today with their support
The benefits of implementing a self serve solution
How an omnichannel platform can transform your business
And more!