The world of technology and tech support is constantly advancing. This consistent change of pace has resulted in customer support becoming increasingly vital to the success of customers today. As our devices and applications evolve and update past the rate in which companies can publish support resources, it's critical that businesses and their customers have the right answers available within effective support solutions.
Now more than ever before, end-users are seeking out self-serve support to answer their complex technology questions. Without effective self-serve support solutions through their providers' digital channels, customers are more likely to swarm contact centers for support, or worse, have their complex tech issues go unanswered. And when customers are left to rely on search engines for their tech support questions, often the answers are unclear, outdated and unreliable.
That's where effective self-serve support solutions come in.
In Ozmo's latest Tech Chat, Director of Marketing Christina Herrington and Vice President of Product Brian Cross reveal the secrets behind providing effective self-serve support to today's customers. Christina and Brian discuss what self-serve support is, the challenges individuals are facing in their tech support today, what benefits can impact your business and how to transform your company's support efforts with an omnichannel solution.
Watch the full video today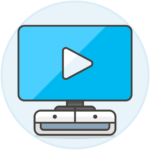 To learn more about how your company can transform its self-serve support, fill out this brief form for complete access to the full length video including a free demo of Ozmo Self Serve.
You'll learn:
What it means to have an omnichannel self-serve solution
How to measure success of your self serve
Tangible benefits your business can expect by offering self serve
And more!