At Ozmo, our team strives to celebrate women's achievements while recognizing their impact on our communities and around the world. Each year, our team celebrates International Women's Day as a way to acknowledge gender inequality in the workplace and encourage others to take part in the conversation.
While many companies may not be together in the office to celebrate Women's History Month or International Women's Day this year, at Ozmo we believe it's important that we make it a point to recognize and honor these notable milestones.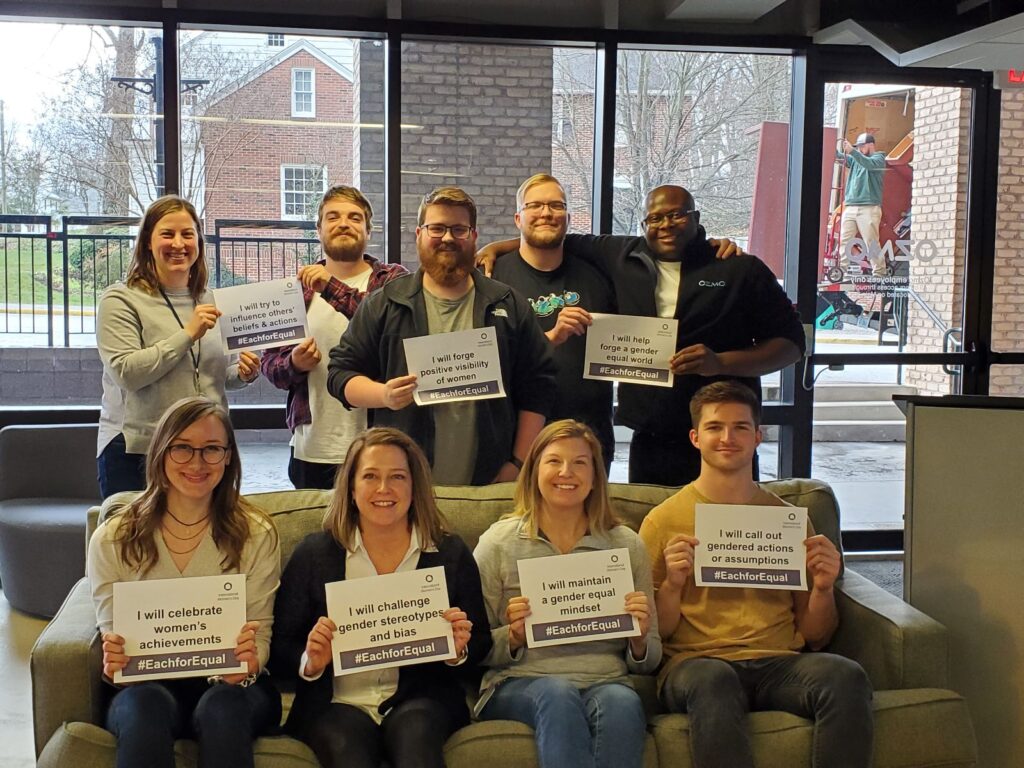 What is International Women's Day?
International Women's Day is celebrated each year on March 8 to recognize and celebrate women's social, cultural, political and economic achievements around the world. The first ever International Women's Day was celebrated in Austria, Denmark, Germany and Switzerland on March 11, 1911, where over one million attendees campaigned for women's suffrage, the right to work, the option to hold political office and putting an end to gender discrimination.
Just shortly after the event was held, the tragic Triangle Shirtwaist Factory fire occurred in New York City, which led to the deaths of over 140 working, mostly immigrant, women. This brought attention to workplace conditions and labor laws throughout the United States, which laid an additional foundation in the fight for women's rights and future International Women's Day events.¹
Just three years later, Russian women began observing International Women's Day on March 8, the formally marked date for the holiday. Now, over 100 years later, millions of people around the globe celebrate IWD to help build a more inclusive, equal world for all.
This year's International Women's Day theme
The 2021 IWD theme is #ChooseToChallenge, which is aimed at encouraging individuals to challenge societal stereotypes, gender norms and biases to forge equality and increase the visibility of women's achievements.²
"A challenged world is an alert world and from challenge comes change. So let's all choose to challenge. How will you help forge a gender equal world? Celebrate women's achievement. Raise awareness against bias. Take action for equality."

International Women's Day website.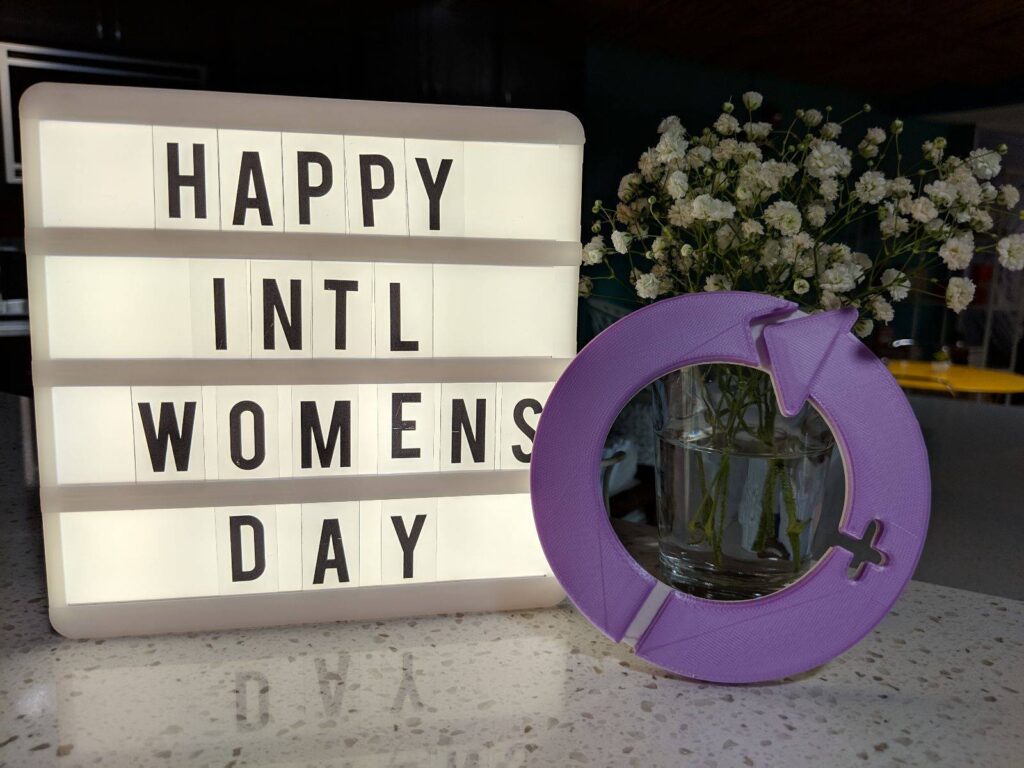 What IWD means to us
At Ozmo, we are dedicated to achieving true and complete equality among our employees. International Women's Day allows our Ozmonauts to come together and recognize the achievements of women, challenge workplace biases and broaden our perceptions of women in male-dominated industries.
There is a lot to be said about seeing people 'who look like you' in the career paths you are interested in. As a woman in tech, I want to be a role model and mentor to other women in tech. More importantly, I want to help educate 'people in tech' on why diversity adds value to organizations both in and outside of tech.

Jolene Esposito, Associate Product Designer at Ozmo
Our employees recognize International Women's Day because we choose to acknowledge all of the women around the world making an impact, not only within the workplace, but within our communities as well. This year, our Ozmonauts will have an online open forum used to recognize the respected women that they work alongside as well as the special women in their lives. 
Want to know more about how Ozmo fosters a sense of community within our company?
Additionally, our administrative teams will host a virtual trivia event about remarkable women throughout history and all women at Ozmo will receive a personal gift package in honor of International Women's Day.
While we seek to amplify and elevate women in the workplace every day, International Women's Day gives us a dedicated day to mark the occasion, and a reminder to pause to take note of and share gratitude for the accomplishments of women that came before us -- the 'way pavers'.

Christina Herrington, Director of Marketing at Ozmo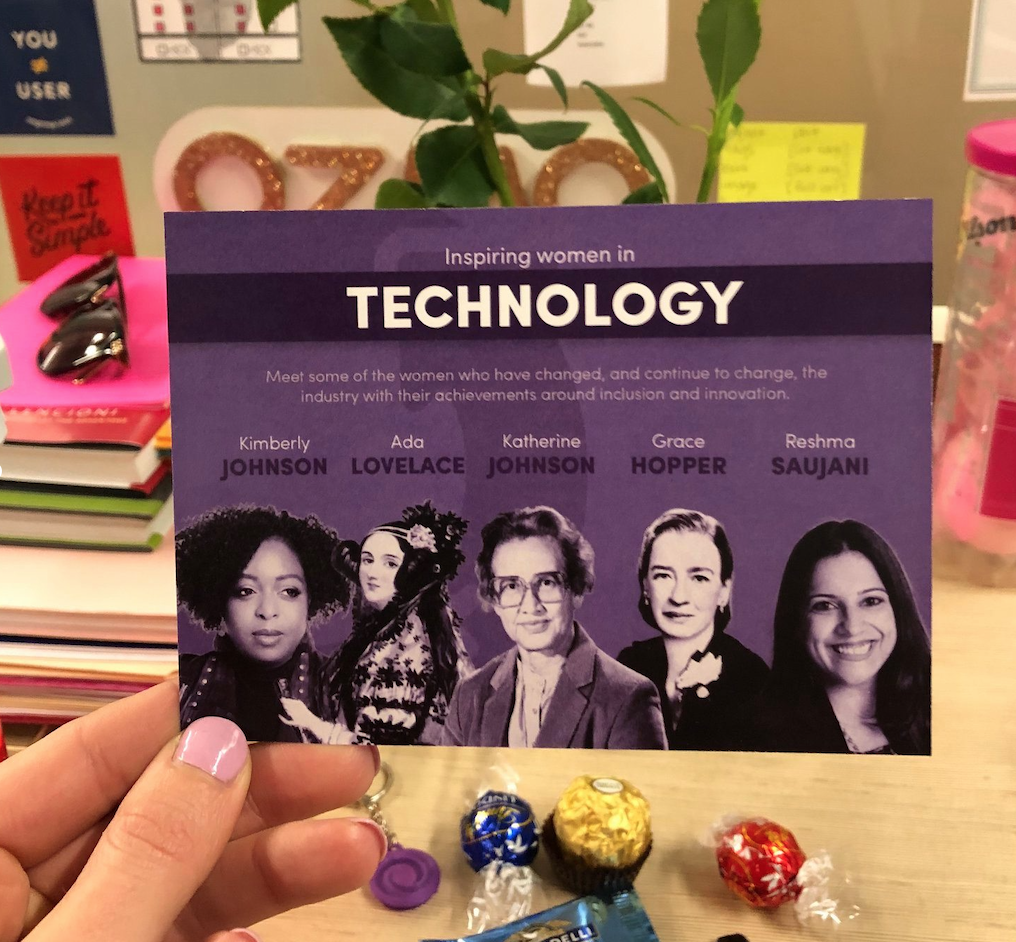 Local community involvement
One of the ways Ozmo promotes engagement and collaboration for our Ozmonauts is through sponsorship of and participation in the local The Roanoke Blacksburg Technology Council (RBTC)'s WoTech group.
RBTC's WoTech exists to champion and celebrate women and diversity in the New River Valley's growing tech community. WoTech aims to support and connect women working in technology through mentoring, education, networking and events.
The representation of women in STEM companies still greatly lags the overall US population in terms of the percentage of women to men. Having more women in STEM companies not only brings more gender diversity into the workplace, but it also brings diversity of thought which has time and time again shown to be better for both companies and the employees working at them.

Emily Pote, Senior Human Resources Manager at Ozmo
WoTech will be hosting a virtual International Women's Day event on Monday, March 8 aimed at encouraging individuals to expand job opportunities to women in male-dominated industries and how to help women stand out in male-dominated talent pools. For more information on how to attend this virtual event, click here.
The IWD event will be WoTech's first quarterly event of 2021. The organization is actively seeking ideas and innovative ways to connect the NRV and Roanoke Valley communities.
Looking ahead
As a company, Ozmo will continue to advocate for diversity and complete equality in the workplace by providing every employee with equal opportunities to grow in their careers and uplifting the women in our teams. This year, we encourage our employees and surrounding communities to get involved in the #ChooseToChallenge conversation and challenge societal biases and stereotypes.
To learn more about Ozmo's available positions and how you can get involved in advocating for gender equality and a more equal world, visit the International Women's Day website.