At Ozmo, diversity takes center stage. Our team at Ozmo works diligently to create a welcoming environment for employees to feel valued and comfortable expressing their individuality. We believe that by spearheading diversity and inclusion, we can tap into our greatest strengths. As a part of our diversity efforts, we have launched the paid floating holiday program. Floating holidays allow our Ozmonauts to "do life together" by sharing their unique holiday celebrations within our organization.
When we support each Ozmonaut's uniqueness, we encourage them to bring their best to the team through freedom of expression. Our floating holiday program is just one example of the way Ozmo supports these efforts. Floating holidays ensure that companies today recognize that each employee has the right to express their beliefs in countless unique ways.
The floating holiday program empowers the choice of holiday celebrations. Employees can use paid time off in the floating holiday program to celebrate with their friends and families throughout the year. Each individual will make a choice for what holidays to take off from work to celebrate. Freedom to choose holiday time supports every Ozmonauts individuality and becomes a safe space for inclusion for every member of the team.
Want to know more about what it's like to work at Ozmo?
What are paid floating holidays?
Paid floating holidays are paid days off for an employee to celebrate the holidays of their choice. Celebrations can be very unique and individualized. We believe this program allows our employees freedom of choice for paid holidays. Each employee has the option to choose paid holiday days off during the year that have meaning to them. Employees will create their list of paid holiday time for each year.
Floating holidays are cultural, federal or religious days that individuals can take off from work as paid time off. As an Ozmonaut, you can choose which cultural, federal or religious are meaningful to you and you can take that day off as paid time off. Each new hire at Ozmo receives six floating holidays per calendar year.
To elevate this program even more and to make sure every Ozmonaut feels appreciated, we include the option for employees to choose their birthday as an additional paid floating holiday. At Ozmo, we aim to ensure that our work environment is a place for people of all backgrounds, ages and beliefs to thrive.
A few words from our employees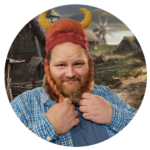 Ozmo's new flexible floating holiday program allows me the freedom to take time off on the holidays that are most important to me instead of planning around what others think is important. Having my birthday as a holiday was super exciting so I was able to celebrate with family!
-David Bates, Innovation Team Lead at Ozmo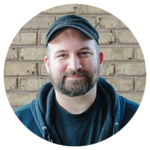 Having floating holidays has allowed me to celebrate the holidays that I would want to take time off for without needing to use my PTO. I also appreciate that I can pick the days that I want, which allows me to take time off with my family for us to be together on those special days! I am taking: Lupercalia, Transgender Day Of Visibility, International Non-Binary Day, Spirit Day, Halloween and my birthday.
-Kari Gauthier, Quality Analyst at Ozmo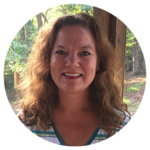 As a mom, floating holidays have given me the chance to take time off on days that my daughter is out of school. Both of us have appreciated this from Ozmo. This year, I am taking Good Friday, Juneteenth, Election Day and a couple of days around Thanksgiving and Christmas.
-Melannie Shultz, Talent Acquisition Lead at Ozmo
Why offer floating holidays?
Ozmo understands that taking time off to honor and recognize your history, culture or religion is important to all Ozmonauts. That's why at the beginning of 2022, Ozmo launched its floating holiday program. Ozmo wants all employees to feel that they can recognize and honor their respective cultures openly and our leadership team fosters this by offering floating holidays as a way to encourage all Ozmonauts to do so.
What are examples of floating holidays?
There are countless holidays that businesses can, and should, accept into their benefits programs. Here are just a few of the holidays that are recognized within Ozmo's floating holiday program:

Should companies offer floating holidays today?
Absolutely. At Ozmo, we are currently halfway through our first year of floating holidays and the positive feedback from our employees is resounding; therefore, our team will continue to uphold the floating holiday program. Employees appreciate openness to diverse backgrounds where they can celebrate their own culture and a floating holiday program helps instill just that.
Get to know more about what it's like to work at Ozmo and more about our available benefits here.