David Catalano and Aaron Herrington first began working together after graduating from Virginia Tech's Pamplin College of Business in the early 2000s. Since initially partnering, Ozmo co-founders David and Aaron have co-founded and managed three startups in the heart of Blacksburg, Virginia, including our very own Ozmo.
Ozmo was launched in 2016 as a spinout company from digital consultancy Modea, which was founded by David and Aaron in 2006. Ozmo's founding mission is to answer every tech support question without human intervention. Now, five years later, Ozmo's platform features the world's largest virtual device library and is used by tens of thousands of customer service agents and millions of end customers around the world to solve any tech question, regardless of channel.
To learn more about how David and Aaron got started in building their businesses, challenges they faced along the way and what they learned, keep reading below.
Q: How did you and David meet? What was your first project together?
AH: We met immediately after college at a startup that [David] co-founded, and we later ran together, called Exemplum. That company is how we both got our first real-world experience of starting, growing and exiting a tech startup. We learned a lot of painful lessons along the way, but we were able to have moderate success and cemented our relationship.
Q: When did you first become interested in starting a business and at what point did you realize that this avenue was right for you? When did you decide what was the right time to get started?
AH: I was interested in entrepreneurship dating back to elementary school. It started by mowing lawns in my neighborhood. I went door to door asking people if I could mow their lawn for $20, with my dad's lawn mower in tow. I had to purchase the gas and cover all expenses so I learned about selling and managing a small operation at a young age. My parents encouraged this so I had all of the support I needed. Being an only child, I was independent at an early age to do a lot of things on my own and be self sufficient. I think these factors, combined with my education, created the platform that allowed me to be confident in focusing on my entrepreneurial pursuits
Q: How would you describe your working relationship with each other?
DC: I believe our working relationship is a case study for why entrepreneurs are encouraged to find co-founders rather than be a solo founder. Over the past two decades, we have pushed each other and supported each other through countless obstacles and setbacks. It's hard for me to imagine doing it without Aaron and not plausible that I would have enjoyed many of the successes I have had without him.
Q: When did you realize Ozmo was something to pursue as its own entity? What was the reason for building a startup in Blacksburg, VA and expanding to Austin, TX?
AH: We realized it about four or five years before we actually committed to it. Incubating a product within a service-related business is not an easy thing to do. We underestimated the challenges and made some poor decisions along the way, but we finally did it and we couldn't be more excited about where we're at.
As for choosing a location, starting Ozmo in Blacksburg was an easy choice for us because we had an infrastructure in place to support it through its spinout from Modea. We have built a great relationship with the community and with Virginia Tech that has allowed us to scale an amazing team of over 100 Ozmonauts in a town we love. The decision to expand to Austin was based on Ozmo's growth and our need to expand our available talent pool while also providing better access to customers and partners.
Q: How would you describe Ozmo's culture?
DC: I believe we have a culture where people are supported and encouraged. There is an overwhelming sense of team over individuals, or put another way: a low ego environment. We strive to have as much autonomy for team members as possible and to focus on clear communication of goals and strategy. We have a culture where team members will bring attention to the times where I or other leaders don't succeed in these things.
What makes working at Ozmo so special?
Q: What are the most important measures of success for Ozmo today?
AH: (1) Utilization: Expanding the number of answers we solve through our platform from the millions to the hundreds of millions. (2) Customer satisfaction: Are our customer relationships thriving and the adoption of our platform within these organizations expanding? (3) Team member sentiment: Are we considered a 'best place to work'?
Q: What does this company mean to you as co-founders?
DC: I feel very fulfilled to be pursuing a noble company mission and to do it in an environment filled with incredibly intelligent people who I care about, and who I know genuinely care about me. In prior times of my life I would have to remind myself that "it's about the journey, not the destination." At Ozmo, I get that reminder with every team demo or company-wide celebration. It's an incredibly rewarding journey to be on and I'm very thankful to be in this position.
AH: We want to solve tech support and make technology more accessible. I believe in what we're trying to accomplish and we are committed to doing it the right way. That means building a dynamic culture, treating our team members fairly and treating our customers as partners.
Q: What is some of the best advice you've received throughout your career in regards to starting your own business?
DC: In the wake of the dotcom bust, my father gave me this sage advice on perseverance: "the most important thing about business is staying in business." He was in the construction industry where there were times of feast or famine. That advice helped me when Aaron and I found ourselves needing to engineer a turnaround after the 'dotbomb'. I think this is a very practical version of the saying: 'Luck is what happens when preparation meets opportunity.'
Luck is what happens when preparation meets opportunity.

David Catalano quoting Roman philosopher Lucius Annaeus Seneca
Q: What has Ozmo given you as co-founders? What do you think Ozmo has given its employees?
AH: Ozmo has given us a platform to solve complex challenges within customer support and be at the bleeding edge of new technology. I love that and I get excited about it every day. We're solving big problems that have a positive net impact on our fellow citizens.
DC: I believe Ozmo presents a significant challenge to its employees to solve big meaningful problems. And it does that in an environment largely devoid of the wasted energy that exists in bureaucratic or politically driven organizations. Thoughtful care and communication is put into maintaining this as we continue to grow and I believe we have a culture that helps to create resiliency against red tape or skirted accountability.
Q: What advice would you give to young entrepreneurs looking to start their own business?
AH: Being an entrepreneur is hard and requires a lot of sacrifices. Make sure you're focused on solving the right problems and you don't waste time on things you're not passionate about. Time is our most precious resource, don't waste it.
DC: Most failures stem from a failure to act. Trust your intuition and make a call.
Q: Ozmo celebrated its fifth birthday this year. Where do you see Ozmo heading in the next five years?
AH: I expect the company to be at least three times the size it is today and providing answers to hundreds of millions of support interactions, ranging from devices and apps to connected cars and homes.
DC: In the next five years I see Ozmo redefining the way that the industry looks at knowledge and how to serve answers to customers for devices, apps and services that constantly change or are different from one customer to the next.
About Ozmo's co-founders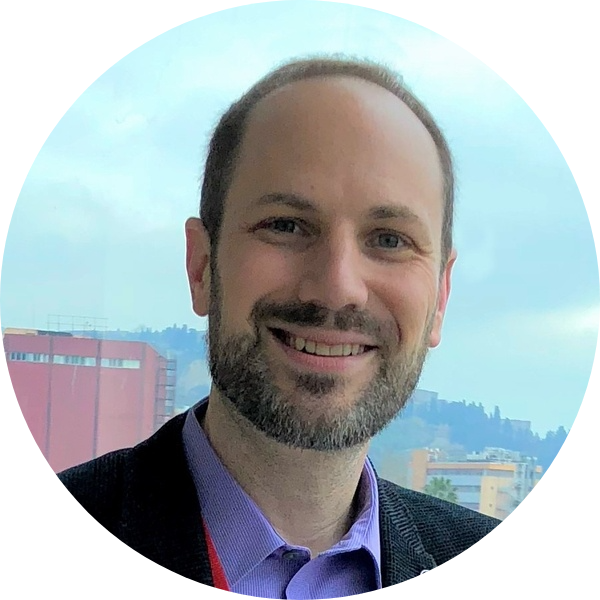 David Catalano is the Chief Executive Officer and co-founder of Ozmo who is responsible for setting the pace for growth and change at Ozmo. Focused on growth strategy and planning, David is dedicated to actively shaping the overall direction of Ozmo while instilling a culture of autonomy, transparency and inclusion. David was born in Fredericksburg, Virginia and when he's not working, he enjoys gaming, exercising, gardening and spending time with his family.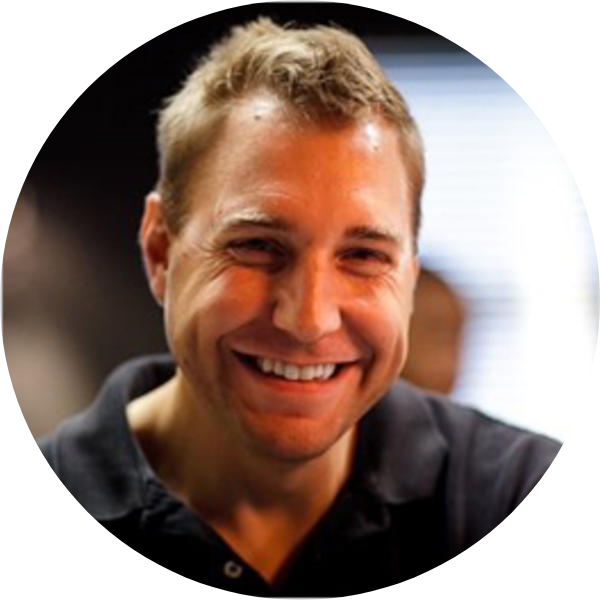 Aaron Herrington is the Chief Growth Officer and co-founder at Ozmo who is responsible for customer success and expansion of the business in North America, Europe and Latin America. Aaron is passionate about building teams and solving the difficult challenges associated with scaling an organization. Born and raised in Warrenton, Virginia, Aaron has recently relocated to Austin, Texas where he enjoys exercising, reading, watching sports and playing with his two dogs, Tucker and Theo.
Interested in learning more about Ozmo's co-founders, who we are and what we do? Get to know us here.